Hey there, I'm Dan, but you might know me better as Wolfmask.

For over a decade, I've been immersed in creating stupid doodles, starting back when I used to make caffeine-infused doodles for my band up in northern Scotland.

As time went on, I polished my skills, and shared my art through zines, which caught the attention of others who soon started asking me to design logos, t-shirts, and album covers for them. Some of those bands are still collaborating with me today.

I've had the opportunity to work on a wide range of exciting projects, from editorial spreads, major label releases to giant restaurant chains, and even with boutique skate companies and charitable organizations whilst keeping two feet firmly planted in independent music.

Since 2011, I've worked to help others put their ideas onto paper and fabric through my weird and stupid designs and can't wait to see what comes next.

Selected clients/features include: Universal Music Group, Nando's, Kerrang! Magazine, Courtney Barnett, Epitaph Records, Souped Up, Asian Man Records, Tumblr, Gnarwolves, Austin City Limits, SXSW, Off!, Zeke, Bizarre Magazine.

——————————————————
Contact
From small bands to big brands, select commissions are welcome!

Email: dan@wolfmaskart.co.uk


MUSIC


Over the years I've worked on hundreds of LPs and 7"s, CDs and digital covers for artists ranging from drum n' bass, pop, punk rock, metal, emo and more.

I'm best known for a few things; creating over 70 unique covers for Souped Up Records, Gnarwolves' Cru EP, The Murderburgers and the compilation Skate Punk Anthems which reached #3 in the UK charts.


All art copyright to their respecitve artists, not for use or copy without permission.
POSTERS

I've had the immense pleasure of creating hundreds of posters of the years - from flyers for tiny basement shows to multiple concepts for festivals and arena shows it's always a whole heap of fun.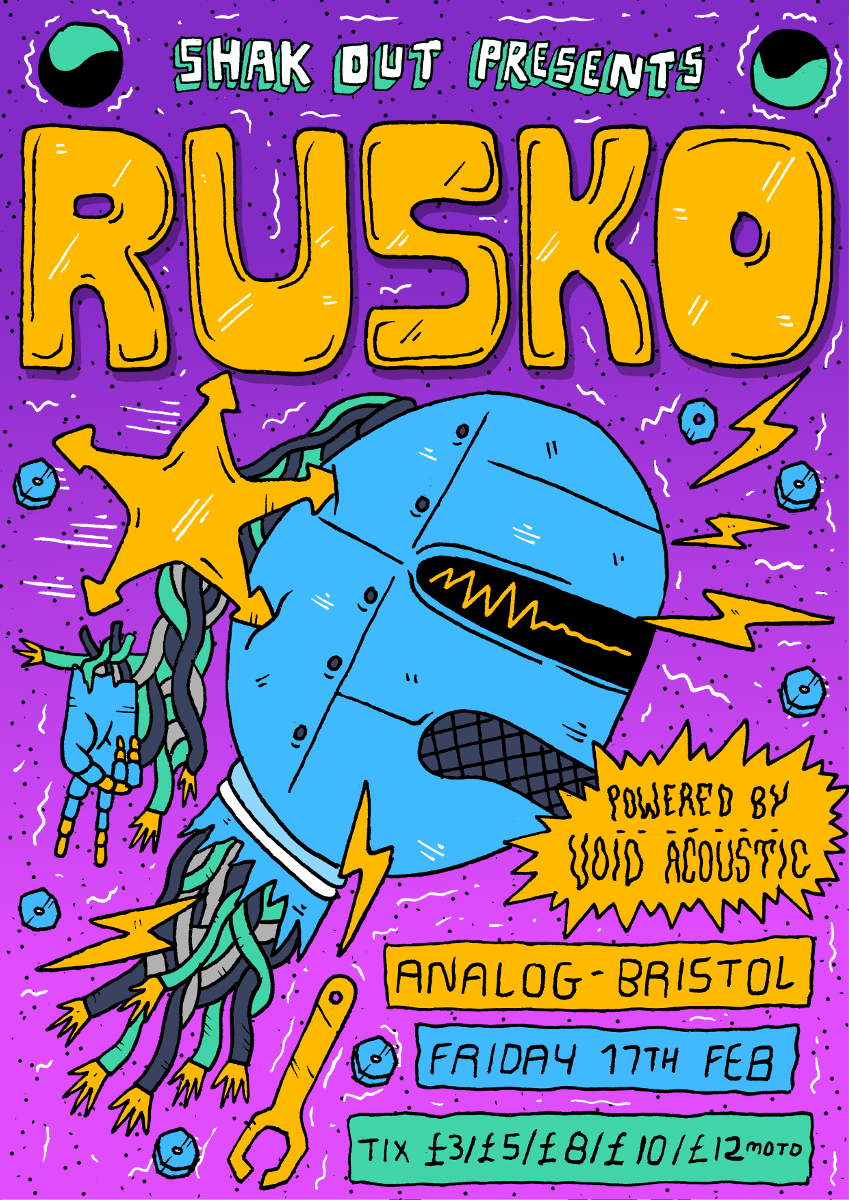 MERCH

At one point I estimated that there must be at least 30,000 t-shirts out there with my designs on it, but that was a few years back so it could be double or triple that number by now.

I've done all sorts of stuff, from t-shirts and hoodies to skateboards, hats and even a few toys over the years and it's always great to work with clients to acheive their vision or push it even further, here's a small selection of some things I've worked on over the years.